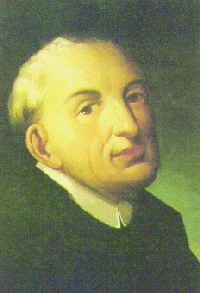 Ambrosio de Morales was born in Cordoba in the year 1513. His uncle was Fernán Pérez de Oliva, the Humanist professor, who was a tireless traveller between different universities, teaching and learning wherever he went.

Ambrosio de Morales studied grammar in Cordoba, in Alcalá and later in Salamanca with his uncle Fernán Pérez de Oliva. In 1553 he took the vows as a friar and entered the convent of San Jerónimo de Valparaíso, but he was expelled and went to Alcalá, where he was appointed professor of rhetoric. He was appointed Royal Chronicler by Philip II, in 1566, and died in Cordoba on 21st September 1591.



His literary output falls into the category of learned historical works, although he also played an important part in rescuing the work of Mozarabic Cordoban writers from oblivion. Other outstanding works were ?General Chronicles of Spain?, ?The Ancient Monuments of Spanish Cities?, and above all for its documentary value, the Viaje de Ambrosio de Morales por orden del Rey D. Phelipe II a los Reynos de León y Galicia y Principado de Asturias, (Journey of Ambrosio de Morales by order of King Philip II to the Kingdoms of Leon and Galicia and the Principality of Asturias) which was edited in 1765.



His works show a marked tendency to dignify the Spanish language, to be able to deal properly with historical themes, as well as a scientific interest in compiling data and sources of information while seeking a truthful interpretation of the facts.